AMG Exhibition


Education Trade Show Exhibition

Frankfurt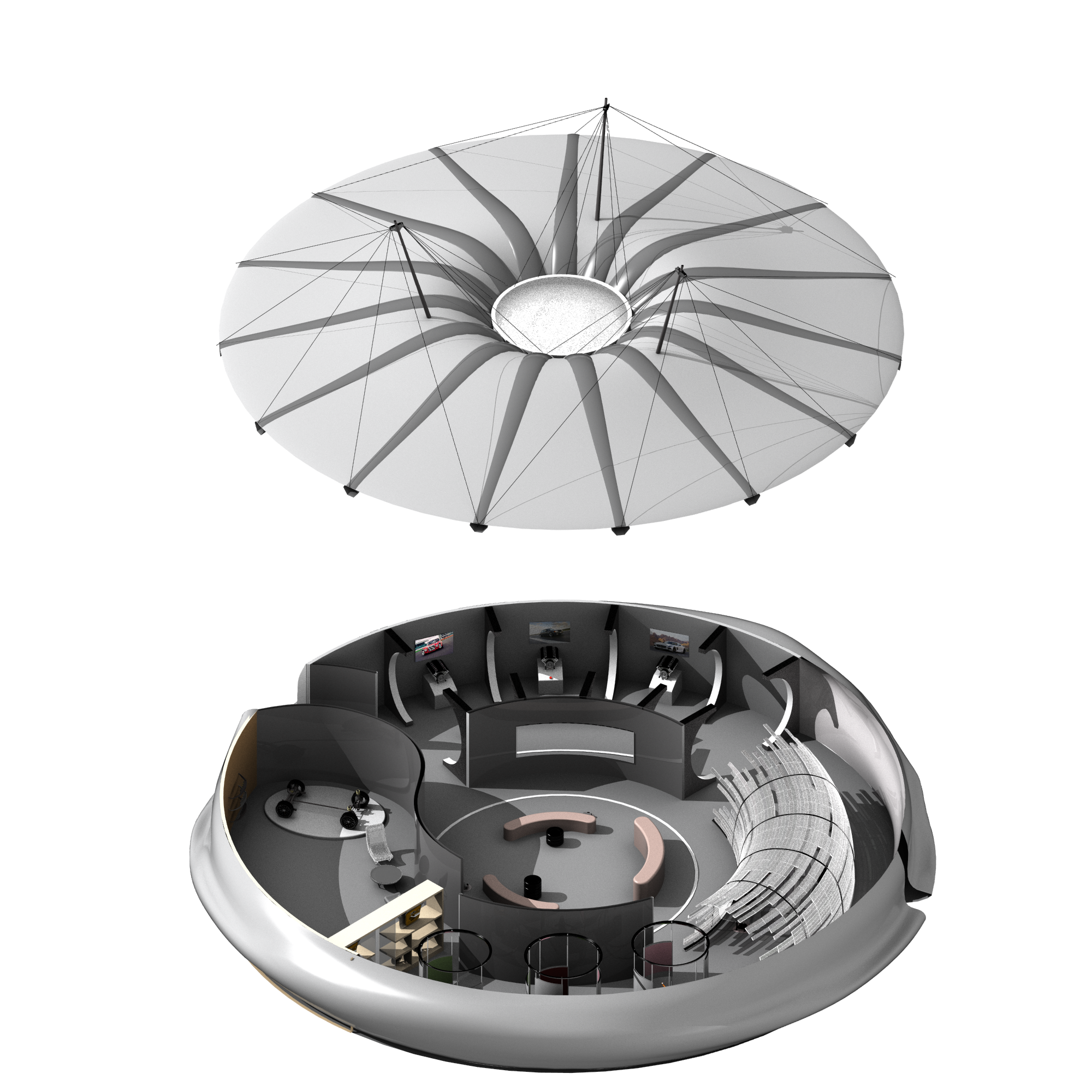 Nowadays techonodgy develops rapidly, automobile is one of the most important field that will be carry forward in the future, however this field lacks professional talent and fresh blood. Back to our real life there are millions of young people face to the challenge of looking for an appropriate job, but large number of them don't even know what's their favorite field yo stuff and work.

AMG exhibition would let young people inspired from the AMG's legendary history and provide them a memorable and multi-sensory about how to make a car out of AMG passion. The visitor would have a clear understanding about auto sports field, find their future career and study direction.

The Engine Room
Visitors would feel that they are back to the birthplace of AMG, and engage with the tradition of hand-build engine. Curvy ambient light that was embedded in the engine cylinder blocks on the side is the primary source of light in this area. The instructor will explain how an engine works and guide the visitor through building an incomplete engine step-by-step. Once the engine is built up, the spotlight will shine on this area to highlight their accomplishment.
Interior Salon

The characteristics and uses of various material samples would be
explained to the visitors. The sample board's light bar would encourage
visitors to interact with it; for instance, they might touch the carbon fiber,
rotate it on the rail, and compare it to other samples. Even pull the sample
out and down to determine its weight.

The Race Track
The visual impression of a racetrack is everything. which took its cue from a racetrack's unrestricted pace. It is a dynamic sculpture that is made up of hanging LED light bars. The moving light can convey the pace in an abstract way. The orange ambient light underneath the simulator symbolizes competitiveness and entices users to engage in rivalry.
The Bodyshop
Race car garages served as inspiration for The Body Shop. Visitors have
the option of designing and purchasing custom car parts. The room has
been set up with a car skeleton, and a group of five people will collaborate
to design the "shell" of the AMG flagship GT car. Visitors will draw some
simple diagrams on a screen, and the instructor will then use augmented
reality to build the car piece by piece.
Future Room
Not only for visitors but also for various motorsports disciplines, this is a place to congregate. This area's interactive screen, light bars, tire seats, and fixtures are all related to earlier rooms.

Visitors may share thoughts about their preferred areas of the automotive industry while also seeking guidance from the instructor. As a result of these inspiring interactions, they will have a better understanding of AMG's passion and learn how to work hard to advance their careers.

Location
Pasadena, CA
Size
34400 ft²
Location
Pasadena, CA
Size
1400 ft²
Location
Mountain Baldy, CA
Size
24600 ft²
Location
Art District, CA
Size
26600 ft²
Location
Virtual World
Size
Open world